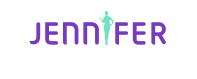 APM, Application Performance Management
Application Performance Management (APM) is a system management methodology that focuses on monitoring and managing application software performance and service utilization.
Also, it is a tool that helps system availability and stable operation by monitoring and analyzing performance of operating systems.
JENNIFER is designed to monitor on-going issues in your system at once, and to help you find what caused an error when problem occurs in simple way.
Here are some of core features that you really need for monitoring application performance.
JENIFFER Supported Platforms
JENNIFER is able to conduct real-time monitoring with minimum load under various platforms such as Java, .Net and PHP.
JENNIFER for Java is an APM software tool used to monitor and analyze the performance of enterprise applications throughout their life-cycle(development, test, launch.
JENNIFER for.NET provides total .NET performance monitoring of in real-time, ensuring application stability and troubleshooting application error/exceptions as soon as they occur.
JENNIFER? for PHP? is a Smart Application Performance Management solution for intelligent monitoring and performance optimization of complex application services running on PHP.
Interesting Functions of JENNIFER
APM should be able to identify the performance status of real-time system and reinforce the performance error management and analysis.
JENNIFER supports the Auto Scaling under the Cloud environment, and you will be able to conduct integrated monitoring on large capacity service based on expandable architecture.
TRUE REAL-TIME MONITORING
You can monitor the status of on-going Active Service and stack in real-time. In addition, all the performance data (metrics) could be analyzed in seconds
INDIVIDUAL TRANSACTION MONITORING
X-View allows users to monitor the entire transactions at once, and anyone can identify which part caused delay through the Smart Profiling.
REAL-TIME DASHBOARD & TOPOLOGY VIEW
Users working at different departments could choose dashboard they need and they can monitor the connected parts with web service in real-time through the Topology View.
Ce produit vous intéresse ?
Vous souhaitez en savoir plus sur Jennifer ? N'hésitez pas à nous questionner.